Administrator
Staff member
Another year another Africa day celebrated by the Irish African community.
What is Africa Day?
Africa Day, designated by the
African Union
as an annual celebration of the continent's unity, falls on 25th May each year. Celebrations to mark the day occur across the globe: in some African states, it is a designated national holiday, while in diverse cities – such as New York, London and Washington – academic gatherings and cultural showcases mark the day.
http://africaday.ie/
Sadly the event is pushed by Irish Aid and the Department of Foreign Affairs as a push of multiculturalism and diversity onto the Irish people. You would think that Irish Aid would be better spent on people around the world who actually need aid and not funded to support a day where the those from Africa can celebrate the country they left.
Irish Aid and the
Department of Foreign Affairs and Trade
has been the driving force behind Africa Day celebrations in Ireland since 2006. Initially, it worked to fund and promote a small number of events centring around culture and policy. In 2008, it expanded the profile of activities by hosting a significant family day event in Dublin. This was followed by the roll-out of flagship celebratory events – in Dublin and Limerick – during the subsequent two years. In addition to these flagship events, Irish Aid supported a programme of community-based and policy-focused initiatives around the country. Over the past ten years, the national programme of events and the profile of Africa Day in the media has grown consistently.
http://africaday.ie/about/
Events for Africa day are held across the country and the celebration appears to be getting bigger every year. In 2007 DHR Communications were contacted by Irish aid to "Promote" and "Manage" its Africa day "Flagship Event".
http://www.dhr.ie/clients/africa-day/
According to Irish Aid, an aim of the Africa Day event is to raise awareness of the progress being made thanks to the significant investment by the official overseas aid development programme of the Irish government. Other aims include:
Highlighting the connection between Africa and Ireland.
Increasing awareness of the contribuitions of the vibrant African diaspora in Ireland.
Showcasing the cultural and economic potential of the continent.
http://www.olaireland.ie/index.php/news-events/news/africa-day-2017/
Thousands gather for Africa Day event in Dublin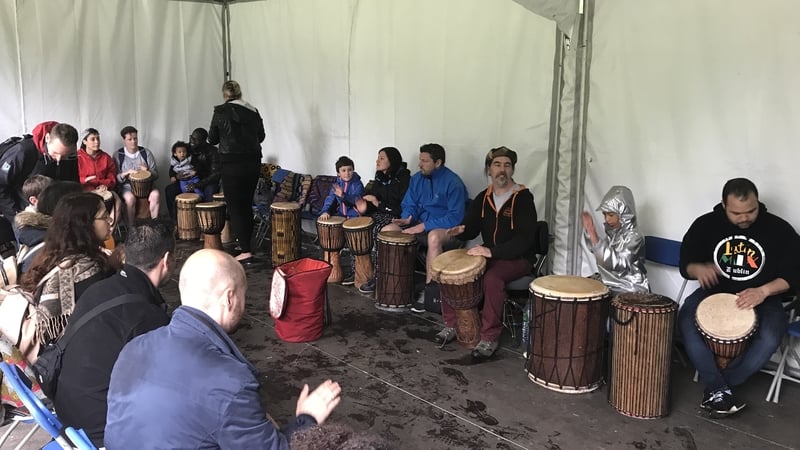 Thousands of people are attending the annual Africa Day event in the Farmleigh Estate in Dublin's Phoenix Park.

Organised by Irish Aid, the event aims to raise awareness of "Ireland's engagement with Africa".

The free, but ticketed, event runs until 6pm.
https://www.rte.ie/news/2018/0527/966368-africa-day/