Administrator
Staff member
IRELAND HAS THE highest rates of citizenship granted, proportionately, in comparison to any other EU state.
The l
atest Eurostat figures
show that when compared with the total population of each member state, Ireland has the highest rate of 5.3 citizenships granted per 1000 resident population.
This is followed by Sweden (5.2), Spain (4.8) and Luxembourg (4.7).
On average, 1.9 citizenships were granted per 1000 inhabitants in the EU.
New citizens
The total number granted citizenship in Ireland in 2013 was 24,262 people.
In 12 EU countries, including Ireland, at least nine persons out of every 10 who obtained citizenship in 2013 were citizens of a non-EU country.
93% of those granted citizenship in Ireland were non-EU citizens, with 7% coming from other EU member states.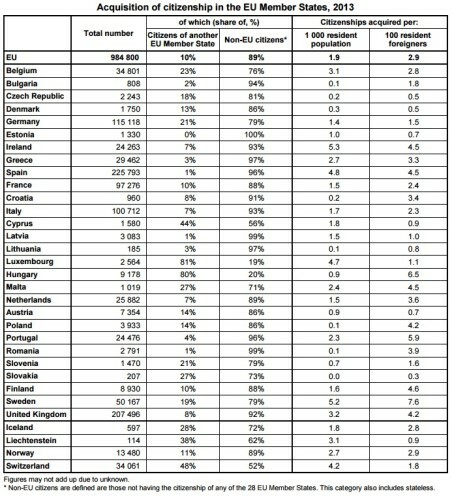 At EU level, 89% (or 871,300 new citizens) of those granted citizenship were citizens of a non-EU country, and 10% (98,500) of another EU Member State.
In total, EU member states granted citizenship to almost one million people in 2013.
Countries
Moroccans, Indians, Turks, Colombians, Albanians and Ecuadorians represented together almost a third (31%) of the total number of persons who acquired EU citizenship in 2013.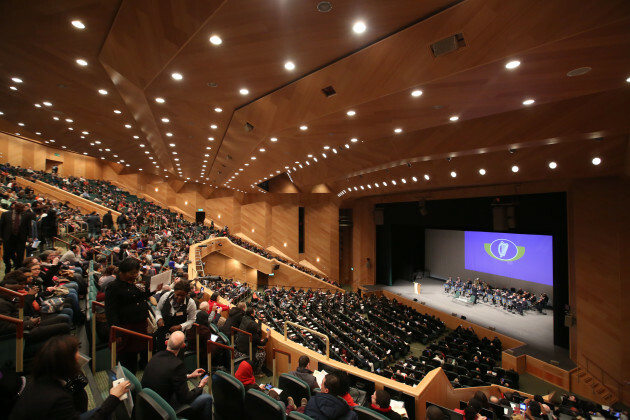 Ireland has given out citizenship to more people than anywhere else in the EU*