Administrator
Staff member
The Irish aren't making as many babies as they used to..
.
At present our birth rate isn't high enough to replace our population. However, we're also dying less and getting married more.
THE IRISH BIRTH rate has fallen for a fifth successive year according to new figures.
The
CSO's
annual Vital Statistics Report for 2014 shows a steady decrease in both births and deaths from 2013.
Interestingly, the Irish marriage rate is going the other way, with a 7% increase being seen between 2013 and 2014.
Currently, the Irish population stands at 4,609,600 people.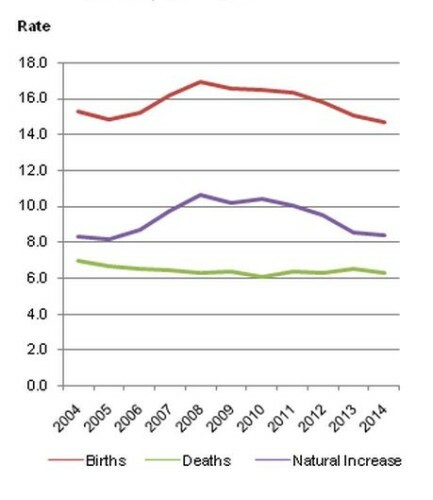 http://www.thejournal.ie/cso-birth-rate-2132570-May2015/